Appleton
Action Alert
Urgent: Contact your state representatives! Assembly Bill LRB 2698/1 has just been sent to Speaker Robin Vos. He has 10 days to refer this bill to the House Criminal Justice Committee for processing. This bill addresses the lack of reliable data regarding missing and murdered indigenous women. The bill is co-sponsored by a bipartisan group of assembly persons. Please contact your representative to urge them to co-sponsor this bill.

In addition, be sure to mark your calendars for the LWV-Appleton program on Missing and Murdered Indigenous Women on Monday, November 18 from 5:00-6:30 at the downtown Copper Rock.
---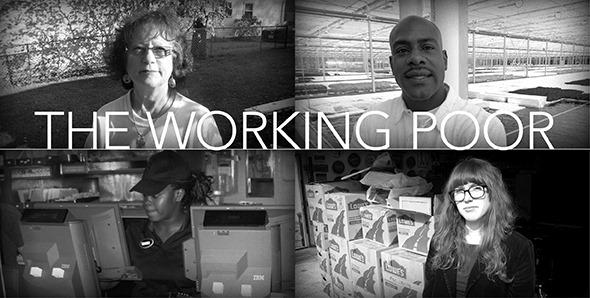 October Program: Who is ALICE and why is she poor?
Monday, October 21, 2019 at 5 PM – 6:30 PM
Copper Rock Coffee Co.
210 W College Ave, Appleton, Wisconsin 54911
For Details, Click here
---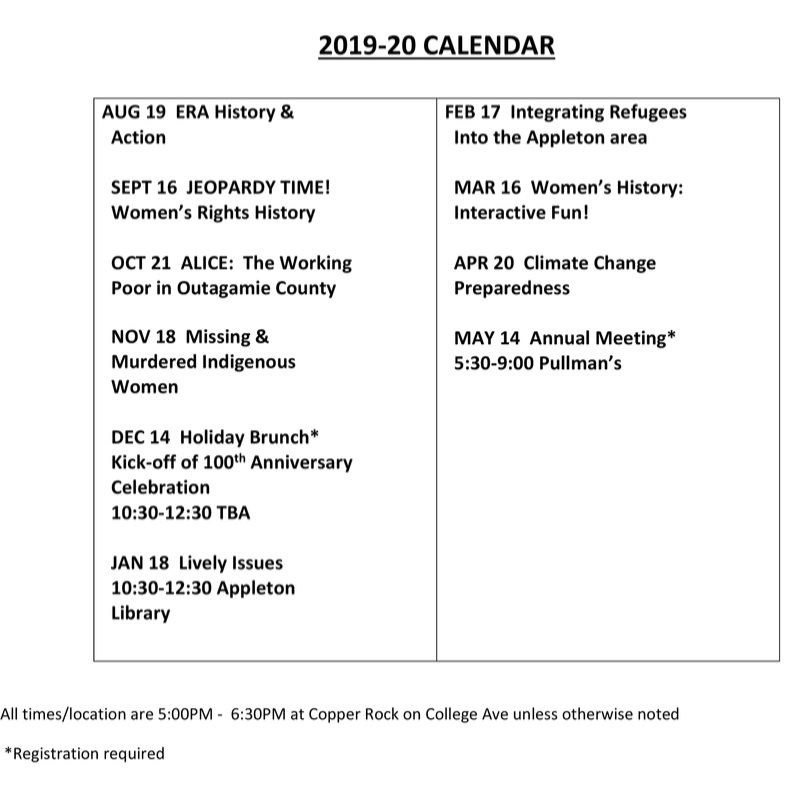 ---
The League of Women Voters is a nonpartisan, grassroots, political organization established in 1920 that advocates for informed and active participation in government. Our members are women and men who work to improve our systems of government and impact public policies through education and advocacy.
The League neither supports nor opposes candidates for office at any level of government. At the same time, the League is wholeheartedly political and works to influence policy through advocacy.
Are you looking to get involved? Join us to make democracy work!
---